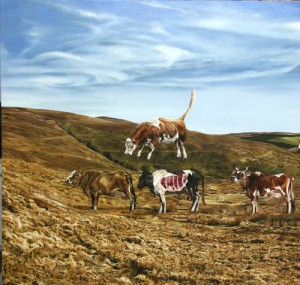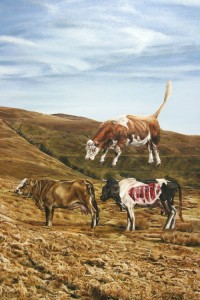 You may recall I posted a small piece of my latest work on here. Although it's not finished yet, I do have a good chunk done to show you. This time it's roughly one and a half feet wide. I'm calling this piece "Survival of the Fittest." After all the hours and days and months (!) I've invested in this piece, I'm starting to think this is a test of my own fitness. I'm no quitter, though, so I will be posting the finished piece soon!
This will be my latest addition to my series, "In Our Veins." BTW, you can also read more about this series on my website since I've recently added an artist statement. And for those of you who are wondering, this is an acrylic on canvas, 36 inches wide by 18 inches high.
So in the meantime, enjoy these detail shots of my progress and be sure to check out the rest of this series on my website www.AmyGuidry.com.