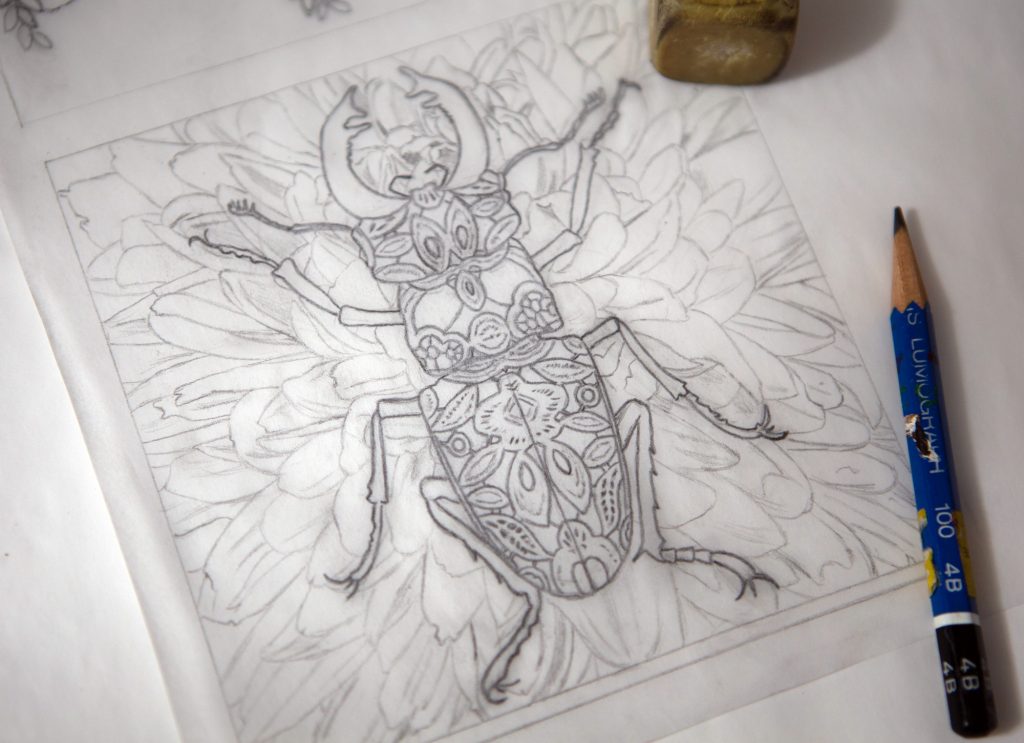 Sneak peek at a little piece in progress for an upcoming exhibition.  This is the initial sketch before I take it to canvas.  Full size is 5″ wide by 5″ high.
This is actually only the second time I've ever worked on a stag beetle.  The first was in my painting Symbiotic.  See if you can spot him.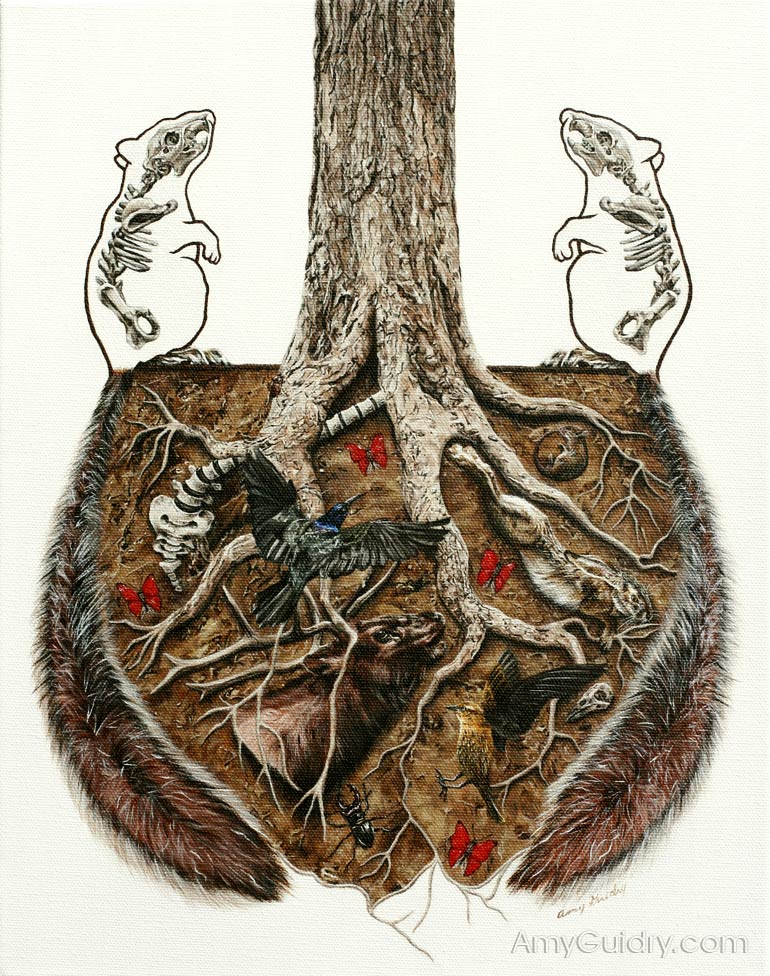 More details on the exhibit soon.  In the meantime, check out the rest of the In Our Veins series here: https://amyguidry.com/gallery.html.
---
Get the latest updates via my monthly newsletter: www.amyguidry.com/contact.html
Now on Instagram: https://www.instagram.com/amy_guidry_artist/
Follow me on Facebook: www.facebook.com/AmyGuidryArt