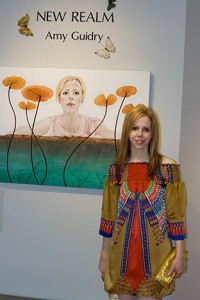 I probably have enough links on here, BUT I'm going to go ahead and give you a few more. Haha. Actually, I really do want to let everyone know about this. Steve Gray runs the blog, Art Re-Source, and he so kindly asked me to do an interview. It's just been posted, and has quite a few images, actually, I think he used all the images I sent him, so please be sure to check it out. http://stevegray.com.au/blog/amy-guidry-artist/
Also, I should mention that I met Steve via LinkedIn. I had a profile on there, but didn't know what to do with it. Art Calendar Magazine had a great article about LinkedIn (thanks to Renee Phillips!) which informed me of all the opportunities that lie ahead when joining LinkedIn (other than just having your name saved on there like I did…). So if you're on LinkedIn or about to join, you can connect with me at http://www.linkedin.com/in/amyguidryartist.
Oh, and if you're new to this site, you can also check out all of my artwork on my website www.AmyGuidry.com.